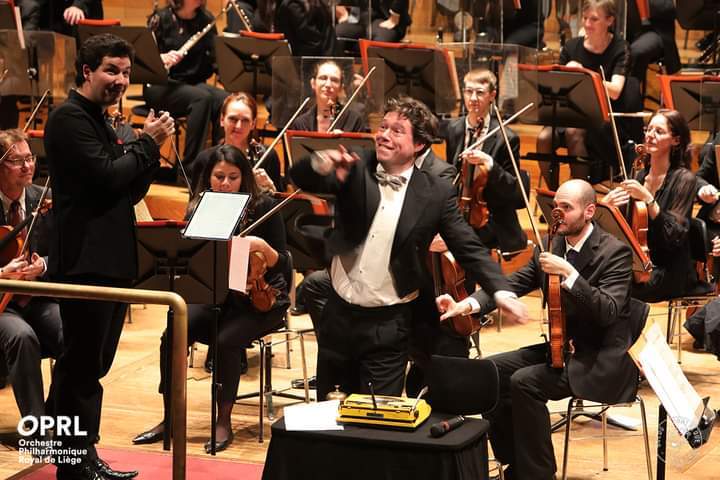 projects
Music Factory
Thematic concerts to discover classical repertoire pieces.
Machines, water, mythical lovers, taking life easy… countless entry gates, at times even improbable ones, into the world of symphonic music! Pierre Solot and the Orchestre Philharmonique Royale de Liège invite you, during these concerts, to learn as much as you get to listen, to laugh as much as you get to be filled with wonder. Discovering, laying back and multiplicity of excerpts are the keywords of this series open to all.
From age 12 and above.
press
Whether on air or through his work with the Orchestre Philharmonique Royal de Liège, Pierre Solot is a talent busy reinventing the notion of musical communication.
Le Soir — Serge Martin